What is snail slime? Is snail slime good for your skin?
Snail mucin (or snail slime) is an enzyme produced by snails that has recently been popularized by Korean beauty brands for its skincare, anti-aging properties. Snail mucin is a concentrated combination of many key skin care ingredients:
Gylcolic acid – an exfoliator that naturally removes dead skin
Hyaluronic acid – a restorative chemical that helps heal the skin
Elastin and other proteins – a protein in the skin that encourages youth
Early tests show promising effects of snail mucin on acne scarring, burns, and aging.
How is snail slime harvested?
The snail slime or mucin is harvested from lab grown garden snails and mixed with lots of water to create serums, masks, and more. The mucin that's used in beauty products is the same slime that heals all the cuts that snails get from rocksand other sharp objects, hence its ultra-restorative properties.
Best snail mucin products?
The best part apart snail mucin is that it can be used in a variety of products – this gives you the choice as a consumer to find the snail product that's right for you regime. Below we review our favorite snail mucin products:
Best snail serum – Dr. Jart Time Returning Serum, $79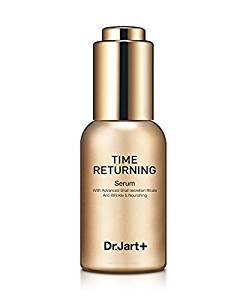 Dr. Jart's Time Returning serums contains 77% snail mucin for anti-aging power that works for any skin type. This product is a great moisturizer that also works as a morning and night serum to gradually reduce fine lines.
Best snail cream – MISSHA Super Aqua Cell Renew Snail Cream, $30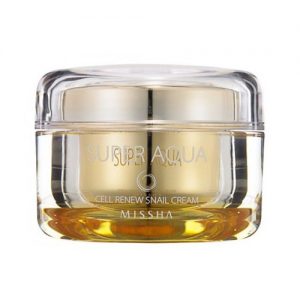 This is a gel (not a moisturizer) that is great to apply under the first layer of makeup so your skin is getting a boost all day. It has over 70% snail mucin – it is great for dry skin, but warning, it can cause breakouts on oily skin.
Best snail mask – Dermal Snail Collagen Mask, $8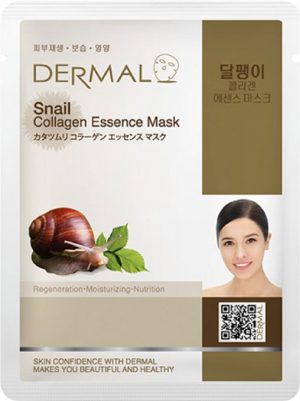 This sheet mask is a quick and easy way to get the restorative snail enzymes into your skin. Simply lay the mask on your face for 30 minutes and you've gotten a deep moisturizing, snail treatment.
Best overall – Mizon All in One Cream, $12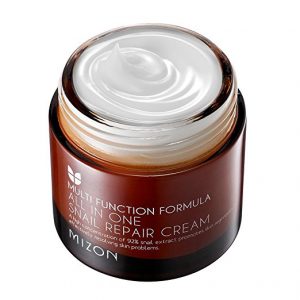 Mizon's All in One cream contains a whopping 92% snail mucin and is great for skin as well as healing scars and improving the overall feel. It's most similar to a concentrated serum and will give you the most snail benefit you can get from one product, plus it's an affordable way to test out the snail trend.
Since it's popularization in Korea years ago, snail mucin has only increased in its reach. Luckily there are lots of ways for us to try this beauty phenom without setting slugs to our face.